Water Butts
Water Butts that are ideal for gardens all great and small. Including rainwater harvesting systems for garden use and domestic use.
www.water-butt.com
Ecosure water butts
UK made quality water butts.
www.ecosure.co.uk
Rainwater Tanks
www.rainwater-tanks.co.uk
Water butt shop
www.waterbutt-shop.com
Gardening
Gardening products such as water butts and garden planters also rainwater harvesting systems.
www.gardening4.com
Water Butt
www.waterbuttdirect.com
Garden Water Butts
For all your garden needs and garden products including water butts and garden furniture go to
www.gardenanddesign.co.uk
www.gardens4.com
Water Pumps
www.pumps4.co.uk
Water Tanks
www.water-tanks.net
www.water-tank.co.uk
Water Storage Tanks
UK made water storage tanks
www.water-storage-tanks.co.uk
Water Butts
www.water-tanks.net
Water Butts
www.tankshop.co.uk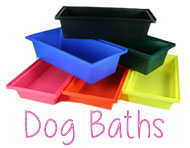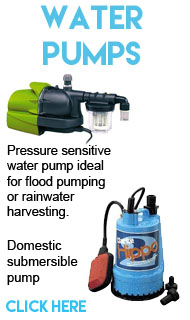 Mary Saunders - Nottingham
"I Needed a large slimline water butt to replace two big large ones, excellent service."
Matthew Alder - Cambridge
"I wanted a Water Butt on my new shed and found exactly what I wanted. Thank you"
David Horlock - Southport
"Great selection of Water Butts. I needed a Water Butt for my garden"
Derek Leigh - Poole
"We were looking for a slim but large Water Butt for the side of our house and Water Butts had a good range of sized Water Butts. Will buy again!"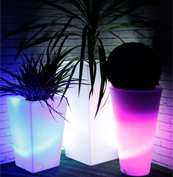 Our new range of light up planters. In a range of modern styles to choose from.


Quality Water Butts
Welcome to Water-Butts.net. We have a factory based in Melbourn, Cambridgeshire. Here to bring you low priced, quality water butts. Give us a call today and try our unbeatable customer service. No matter what size water butt you are looking for, we are sure to have the water butt you need.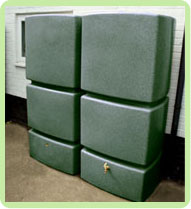 To give you more room in your garden Ecosure have design a range of slimlines ideal to slide down small gaps or sit along side sheds or fences.

Start Saving rainwater
Summer will be here before you know it and how much water have you got saved? Its not too late to install your own water butt and start saving water. Just one hot day will dry out your plants and vegetables.
You can collect rainwater from anything with a pitched roof including: your house roof, conservatory roof or even your green house roof. Collecting water from anywhere has to be better than paying your water bill.



| | |
| --- | --- |
| | Save rainwater with one of our rainwater harvesting systems. Start decreasing the cost of your water bills with one of our UK manufactured rainwater harvesting system. |

View our Rainwater Harvesting Systems


About saving rainwater

Rainwater can be collected by many means, off your house roof, garden shed or greenhouse roof. Water butts don't have to big round tanks that you can't put anywhere in your garden, we have small water butts such as the 280 litre water butt upto a large 1275 litre water butt.

Rainwater is better for most garden plants than tap water. Tap water can be hard and can also be expensive.

Saving rainwater is important if a hosepipe ban should be introduced many garden will suffer needlessly. Everyone that has a garden can collect rainwater somehow, even if its leaving an open top water tank out collecting the rain as it falls or under a dripping thatch roof.

Once you've collected your rainwater using it has serveral options. All our water butts have a BSP outlet which you can connect a garden tap to or you can install a submersible water pump which you can connect a garden hose to and use it round your garden. There are other rainwater system which can be used to utilise your collected rainwater.

This 1050 litre water butt is ideal for the keen gardener that needs a lot of water for their plants and vegetables. The flat sides mean it is ideal for collecting rainwater against the side of a shed or green house.

Melted plastic called MDPE is slowly rotated in a mould to create a strong, durable seamless one piece product. Strengthening baffles are created to ensure the product stands strong and true.

Before the manufacturing process starts, a 1" BSP outlet is insert which is then covered by the melted plastic. This must never be over tightened as it will cause the outlet to become twisted and will begin to leak.

After it has been made we add an 8" vented lid to the top of the tank to allow you access for pump installations and any maintenance required.

Unlike other cheaper water butts, Ecosure water butts are frost resistant which mean don't have to worry about the water butt splitting because the water has frozen; instead they will expand if the water side freezes.

The 1050 litre water butts are available in three different variants.

V1 (or Variant 1) is the horizontal version where the baffles run vertically.

V2 (or Variant 2) is the lay flat version this is the V1 laid down with the 8" vented lid now on the larger surface area.

V3 (or Variant 3) is the V1 standing on its smallest end with the baffles running sideways. The 8" vented lid is now on top of the water butt.





Best selling water butts, water tanks,
garden planters and more...

Our new range of summer colours for our garden planters. Different styes and sizes to choose from such as, large and extra large garden planters.


A new variety of window box planters to decorate your property or garden shed with. A must have for summer.

Customer care
We aim to deliver the highest quality customer service, as well as producing high quality products. If you have any queries with or about our products or technical questions, then please give our friendly sales team a call on 01763 261781 or give us an email sales@water-butts.net
Contact Us
Water Butts
Unit 1
Whiting Way
Melbourn
Cambridgeshire
SG8 6NA


Tel: 01763 261781





UK Manufacturer
Nationwide Delivery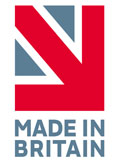 Save money on
water bills
You can save money of your water bills by collecting your rainwater to use the garden.
You can collect rainwater from the smallest of roofs including green house roofs and shed roofs.
Did you know?
You can run a pressure washer from a water butt?
We deliver nationwide!